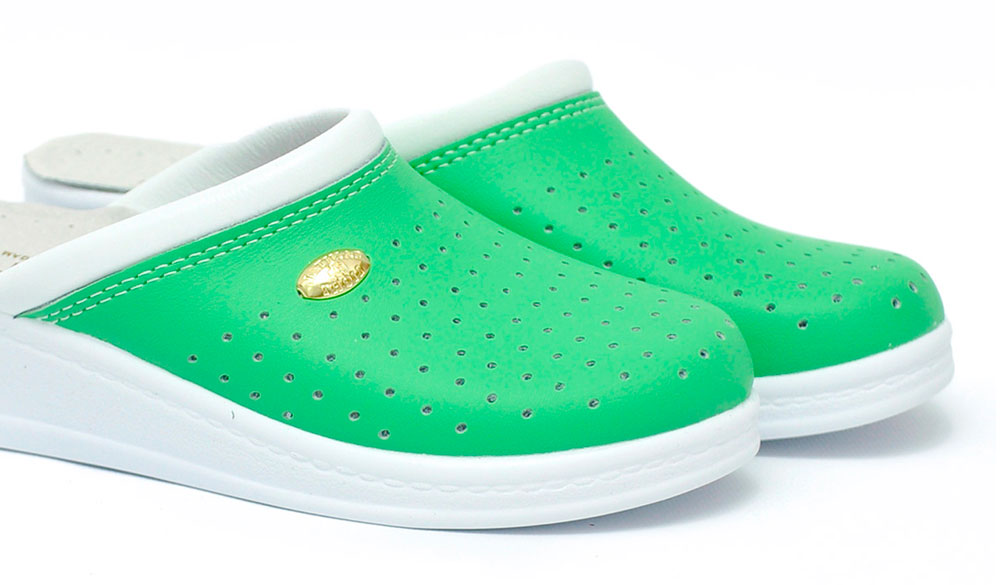 Footwear for the well-being of your fee
Our shoes are lightweight, flexible and, thanks to the special materials used, provide no-slip grip on all surfaces, ensuring safety and stability.
The soft sole absorbs the shock generated by the impact with the ground as you walk, eliminating harmful joint vibrations.
WOMEN'S FOOTWEAR
Discover the Sanital Light women's collection, featuring genuine leather uppers and polyurethane soles.
MEN'S FOOTWEAR
Our men's shoes are ideal for the well-being of the feet. The gel insole perfectly adapts to the heel of the foot, improving on the already-optimal level of comfort.
Lightweight and more comfortable
Sanital Light orthopaedic footwear features an exclusive, patented gel insole that adapts to the heel of the foot, designed to make our products even more comfortable and enhance your well-being.
The soft sole absorbs the impact generated as your foot strikes the ground, thereby eliminating vibrations that are harmful to joints