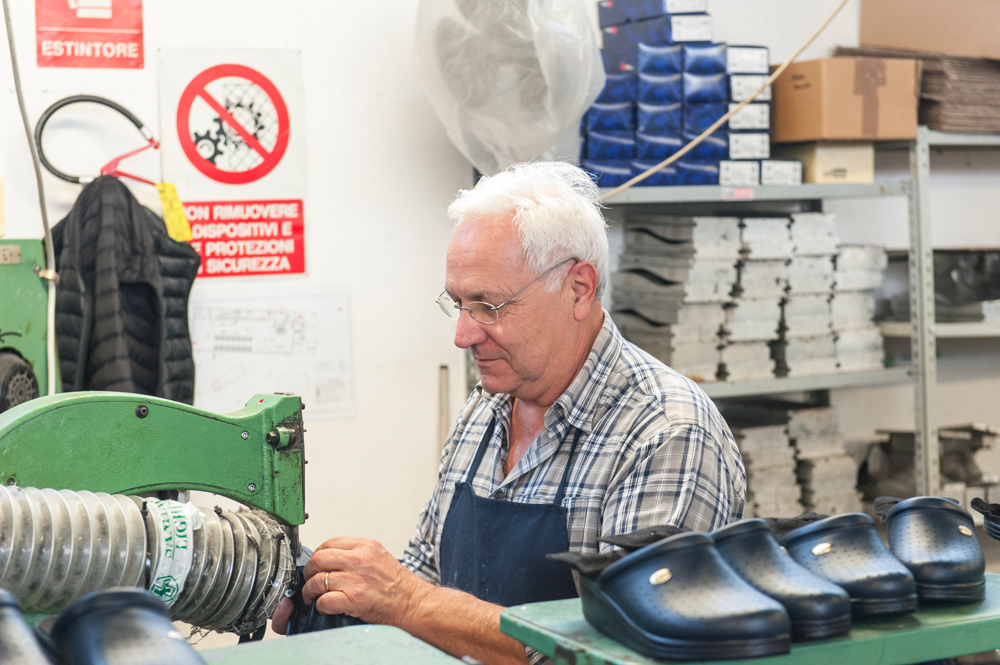 Sanital Light footwear
The company was founded to meet the need for a specialist in the production of the 'wood clogs' worn by healthcare workers, an industry that has defined Lucca, Italy and its surroundings since the late 1960s.
In the 1980s, the women's sandals and healthcare clogs made in the footwear manufacturing district of Capannori (near Lucca) already extended beyond national boundaries, having quickly reached international markets in Europe, the United States and Japan.
Equipped with a wealth of experience earned over years of manufacturing for the healthcare footwear industry, in 1986 Sanital Light was born. The brand would revolutionise this type of footwear, entering the market as one of the earliest manufacturers in this product category.
Given the growing consumer appreciation for its line of comfortable, 100% made in Italy orthopaedic footwear, Sanital Light was officially registered as a brand in 1997.
From that point on, an ambitious project was hatched at Sanital Light. Today, that project is reality: the creation of a convenient, lightweight and increasingly comfortable line of shoes, with excellent value for money. A product aimed at consumer tastes and needs, providing 'relaxation' to tired feet everywhere.
Sanital Light orthotic footwear features an exclusive, patented gel insole that adapts to the shape of the heel. It has been designed and created to improve the already optimum comfort of our shoes, further increasing well-being.
Today, Sanital Light footwear is produced by DUSY GROUP S.r.l. in its factory in Segromigno (Lucca) according to the strictest quality standards, passing severe tests with flying colours, including shock absorption in the heel area, resistance to flexure, and slip-resistance, compliant with UNI EN ISO international standards.